BlockJockey is the best tool to explore Bitcoin related data on your iPhone.

The app provides a comprehensive overview of the most relevant economic and technical data in a dashboard as well as charts regarding the development of specific quantities over time.
BlockJockey is now available on the App Store for $1.99 US, or the local equivalent.
Dashboard
Get statistics data for the most interesting aspects of the Bitcoin blockchain:
Bitcoin price and trading volume
Market capitalization
Transaction count and volume
Mined blocks and average mining time
Miners' revenues
Total network hash rate and difficulty
Charts
Get chart data ranging from the beginning of the Bitcoin network just until now:
Choose the time period of interest
Pick your preferred zoom level
Scroll the chart to the area of interest
Move the date selector right in the chart
Alternatively swipe at the bottom half of the screen
Network
Get geographical data for the world-wide distribution of the full nodes constituting the Bitcoin network:
Zoom the map to see node count on country, region or location level
Choose statistics per country, user agent, provider or population
Filter data for criteria of interest
Select entries for a detailed view of single nodes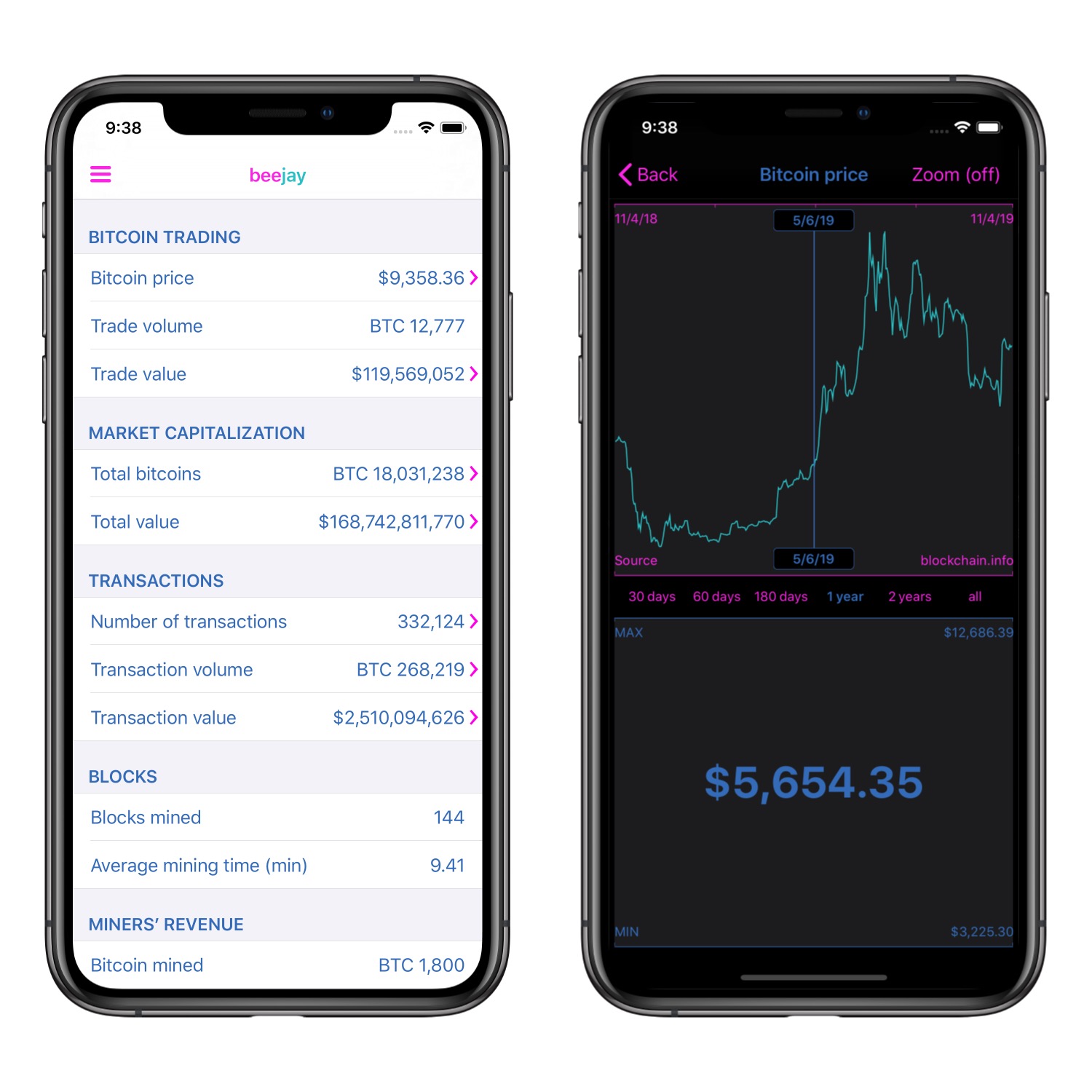 Contact
You can follow us @BlockJockeyApp or contact us at 📯.
Please find all our apps at Gryphos Development.